A Mystical Battle between Two Natural Wonders
High against the Andes Mountains in Mendoza sits one of Argentina's jewels: the Remolinos vineyard. Here, in this tranquil environment, a group of Lechuza owls have made their home. Perched atop vineyard posts, they keep a watchful eye over the vines, protecting against pests – both real and imagined.
Throughout the growing season a mystical battle unfolds. 'Remolinos', or whirlwinds, arise, spiralling into dust devils, which mischievously weave their way through the vineyard. Catching sight of the swirling dust, the owls take flight in chase, until the dust devils disappear into thin air. The owls then return to their watching posts, satisfied that their precious vines are safe once again.
Little do the owls realize that the dust devils play an equally important role in protecting our vineyard. Their airflow defends our vines from spring frosts and keeps our grapes dry and cool during the summer.
This intricately woven scene between two natural wonders, the winged predator and the wind, helps make our Remolinos Vineyard so distinctive and 'The Owl & The Dust Devil' wine so exceptional.
From Finca Decero, our single vineyard estate in Agrelo Mendoza, this wine is red blend of some of our most prized parcels of Malbec, Cabernet Sauvignon, Petit Verdot and Tannat, which has been matured for 18 months in French oak barrels.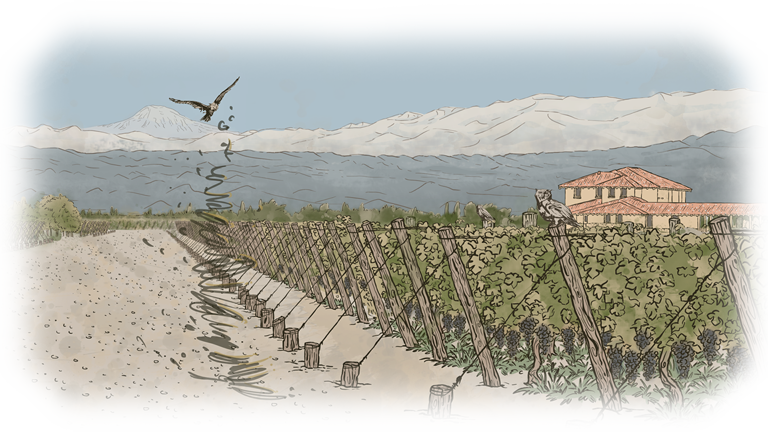 'The Owl & The Dust Devil' is our flight of fancy.